July 2018
| Mon | Tue | Wed | Thu | Fri | Sat | Sun |
| --- | --- | --- | --- | --- | --- | --- |
| | | | | | | 1 |
| 2 | 3 | 4 | 5 | 6 | 7 | 8 |
| 9 | 10 | 11 | 12 | 13 | 14 | 15 |
| 16 | 17 | 18 | 19 | 20 | 21 | 22 |
| 23 | 24 | 25 | 26 | 27 | 28 | 29 |
| 30 | 31 | | | | | |
Calendar


How do you comtrol your emotions when you play tennis or other sports?
I admit, I have never smashed a racquet though I was tempted once.
I usually scream out in frustration. Or say that I don't deserve to breathe if I miss an easy shot. Or that I want to burn myself alive there and then....
At least, it's very rare.
Now with this latest Shapalov incident, and opposing views on it, it is fair to observe that we didn't have such behaviour in the olden days.
I can't imagine Laver do anything crazy for example.
How were the old guard able to control themselves and the young ones can't?
Is it maybe the side effect of steroid abuse?
I think they are just spoilt and should be penalised severely until they get the message.
Tennis is gentlemen's sport.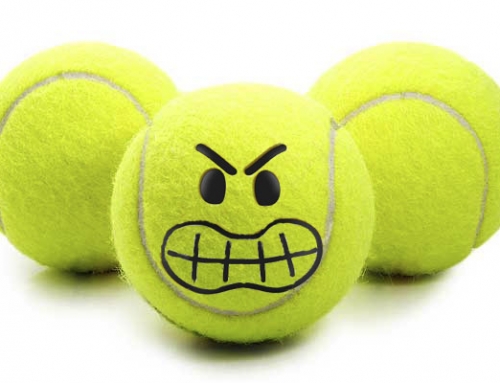 Posts

: 27209


Join date

: 2012-06-18



Unless you are very special, you don't.  You can improve your temper - Federer and Borg were both tearaways when younger.  But even Federer has smashed a racquet in pro competition. There is no way to control yourself in the split second of built up adrenaline and emotion.  It's something that everyone who wants to win will experience.
https://www.youtube.com/watch?v=vOIPQGo2UVI
And that's why being defaulted for being human is DUUUUUUUMB.
Frustration is normal. Some players are better at controlling it.  There is also likely a genetic component to it. McEnroe was among the worst... but one of the game's biggest winners.  No surprise.  Murray is awful with it.



Posts

: 3513


Join date

: 2013-11-06



have you heard of roid rage? It's apparently much harder to control your emotion when under substances.

I do have patience for people who lose their temper as I have lost it many times when younger. Those who say they are "professional" hence they should be able to contain it are wrong in my view.

Often the genius in them make them also more susceptible of mood swings...Those guys are not bankers....hence I am not surprised they lose it at times.....but that doesn't mean they shoudl not be defaulted for it.



Posts

: 19315


Join date

: 2012-06-18



It must be roid rage!
The whole generation is crazy...all this yelling, screaming, tearing shirts, customary racquet smashing and now hitting ball into open space...
Kyrgios is the worst...a complete collapse in some matches.
They are obviously being allowed to get away with it. The worst is - he thinks he is really cool and even has a following.
Nobody wants robots, but there needs to be a line drawn and we all know where it is.



Posts

: 27209


Join date

: 2012-06-18



Controlling emotion in sport is a very difficult thing to do. On any scale.

My list of shame includes: Swearing at opponents, smashing the net, even smashing a racquet. In football much worse. Even fought with opponents.

Takes a very emotionally intelligent person to distance themselves from personal emotion to the sport.



Posts

: 2442


Join date

: 2012-10-02



I have no problem with players smashing racquets or whacking a ball....its just unfortunate it hit the referee....had the ball continued its course it would have made a fan catching it happy.



Posts

: 19315


Join date

: 2012-06-18




---
Permissions in this forum:
You
cannot
reply to topics in this forum